Prices
Intro offer (novice only) first two hours £40.50
Mon-Fri Standard hourly rate £27.00 p/h
Mon-Fri 10 Hours (Pre paid) – £250.00
Sat -Sun £29.00 p/h
Sat-Sun 10 Hours (Pre paid) -£270.00
Test £75.00 p/h
Pass Plus £30.00 p/h
LESSONS ARE NORMALLY A 2 HOUR DURATION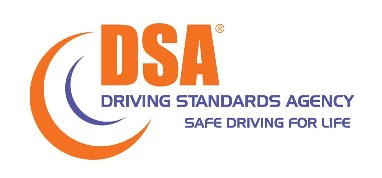 At Kam School we offer a comprehensive range of driving lessons for people of all ages and abilities.  Whether you're an absolute beginner or an advanced driver training to become an instructor, contact us today to discuss what we can do for you.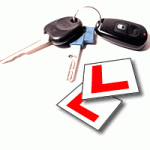 Learner Lessons
Every driver on the road today was a Learner at one time, and once took the plunge with their first driving lesson. Kam School of Motoring aims to teach you to drive confidently and safely in as few driving lessons as possible. All our drivers are friendly experienced professionals licensed by the Driving Standards Authority.
Intensive Courses
These are ideal for those who cannot commit to driving lessons over a long period of time and who it suits to 'get done' in a short intensive period.  Also ideal for those who – for whatever reason – need to pass the driving test quickly.  Additionally, these are suitable for those who learned to drive some time ago but did not pass their test and are now taking it up again.
For those with no previous driving experience we recommend you drive for at least 8 hours a week 5 or 6 weeks before taking your test.  For those with some previous driving experience, one of our instructors will take you out for an assessment before recommending how many hours we think you'll require.
Refresher Lessons
For those who've not driven for a while and feel their driving skills are a bit rusty, or those who want to improve a certain aspect of driving (eg parallel parking), we offer friendly driving sessions based around your specific needs.  These are available as single sessions or a block – you're in charge!
Motorway Lessons
Ideal for new drivers who have just passed their test but have no experience of driving on motorways, or those needing a bit more confidence.
Automatic Car Lessons
For qualified drivers who have never driven an automatic car – which can be an unnerving experience for the uninitiated!  Typically one or two lessons are all drivers require in this area.
International Drivers
For people holding a drivers' licence from outside of the UK wishing to gain experience of British cars and roads, for example to obtain a UK driving licence.
Driving Instructor Training
We train the trainers!  For more information about our Driving Instructor training courses contact us directly.
Advanced Driving Test Lessons
For drivers preparing to take the Advanced Driving Test from the IAM (Institute of Advanced Motoring) or RoSPA (Royal Society for the Prevention of Accidents), for example to reduce their car insurance premiums.
Our lessons are to suit you – if you don't see what you think you want from our list above don't hesitate for a minute to call us directly to discuss exactly what we can do for you. Contact us here today.