Kam School of Motoring, an independent driving school covering Surrey & South West London.
Looking for driving lessons in Worcester Park? Then look no further than Kam School. We have been providing the people of the Surrey with the highest quality, driving tuition for over 19 years. Our lessons are delivered by some of the most experienced instructors in the Surrey. Our driving school in Worcester Park has been designed with both beginners and experienced drivers in mind.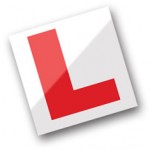 We are very competitive on price and we can't be beaten on service. We have a wealth of experience providing driving lessons and gained a great reputation. At KSM we have some of the best instructors available in the area. We are reliable, friendly instructors with a passion to teach. If you would like some more information based on our services feel free to give us a call or drop me an email and we will get back to you as soon as possible.
Contact me at info@kamschool.com or telephone 07877 773 154. I may be providing a driving lesson so please leave a voicemail and I will be certain to get back to you as soon as I can,